Presentation Summary:
PM² is a Project Management Methodology developed and supported by the European Commission. Its purpose is to enable project teams to manage their projects effectively and deliver solutions and benefits to their organisations, partners and stakeholders.
PM² is lean and easy-to-use; it incorporates elements from a wide range of globally accepted project management and agile best practices, standards and methodologies and captures the experience the EU has gained from managing thousands of projects, change initiatives, EU programmes and grants.
The EC has recently taken the important initiative (Open PM²) to bring the PM² Methodology closer to its broader stakeholders and user community in order to establish a common Project Management language in Europe. Implementing a common PM language across EU funded Programmes will increase effectiveness, collaboration, efficiency and success in the coordination of projects in EU.
PM² provides:
A Project Governance Model (i.e. roles & responsibilities)
A Project Lifecycle (i.e. project phases)
A set of Processes (i.e. project management activities)
A set of Project Templates (and guidelines for documentation).
A set of Mindsets (i.e. effective attitudes and behaviours).
Read more about Open PM² here
View videos and presentations from the Open PM² Conference 2018
Download the free PM² Guide from the EUBookshop
Download the Open PM² Templates (accessible with EU Login)
Follow Open PM² on Twitter
Find out More about the Open PM² initiative here and join the Open PM² Community here
Speaker Profile: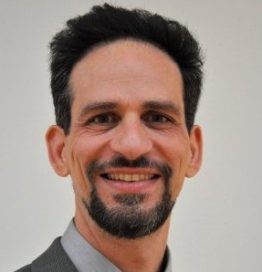 Nicos Kourounakis, BSc, MASc, MBA, PMP, PRINCE2, IPMA-D, PM²
Project Management Consultant
Over the past 8 years, Nicos has been leading consulting projects with major EU Institutions such as the European Commission, the European Council, the European Central Bank, the European Investment Bank and other EU Agencies.
He is also the Co-Author of the PM² (2012, 2016, 2018) and Agile PM² (2014) Project Management Methodologies, and the Project Manager of the Open PM² Initiative – brining the PM² Methodology and its benefits closer to EU Funded Projects.
Nicos has also been involved in many international projects in Canada, the United States, the United Kingdom, Ireland, Belgium, Austria, Germany, Luxembourg and Greece, working both with large organizations and with smaller ventures and start-ups.
He holds an MBA from McGill University, Montreal, Canada, a MASc in Electrical Engineering from the University of Victoria, Canada, and a BSc in Physics from the Aristotle University of Thessaloniki, Greece.
https://www.linkedin.com/in/nicoskourounakis/
twitter: nkouroun
+32(0)489819983
Event Timeslots (1)
Program
-