Keynote Speakers and Speakers
29 September 2022
«Ι. Vellidis» Conference Center – Thessaloniki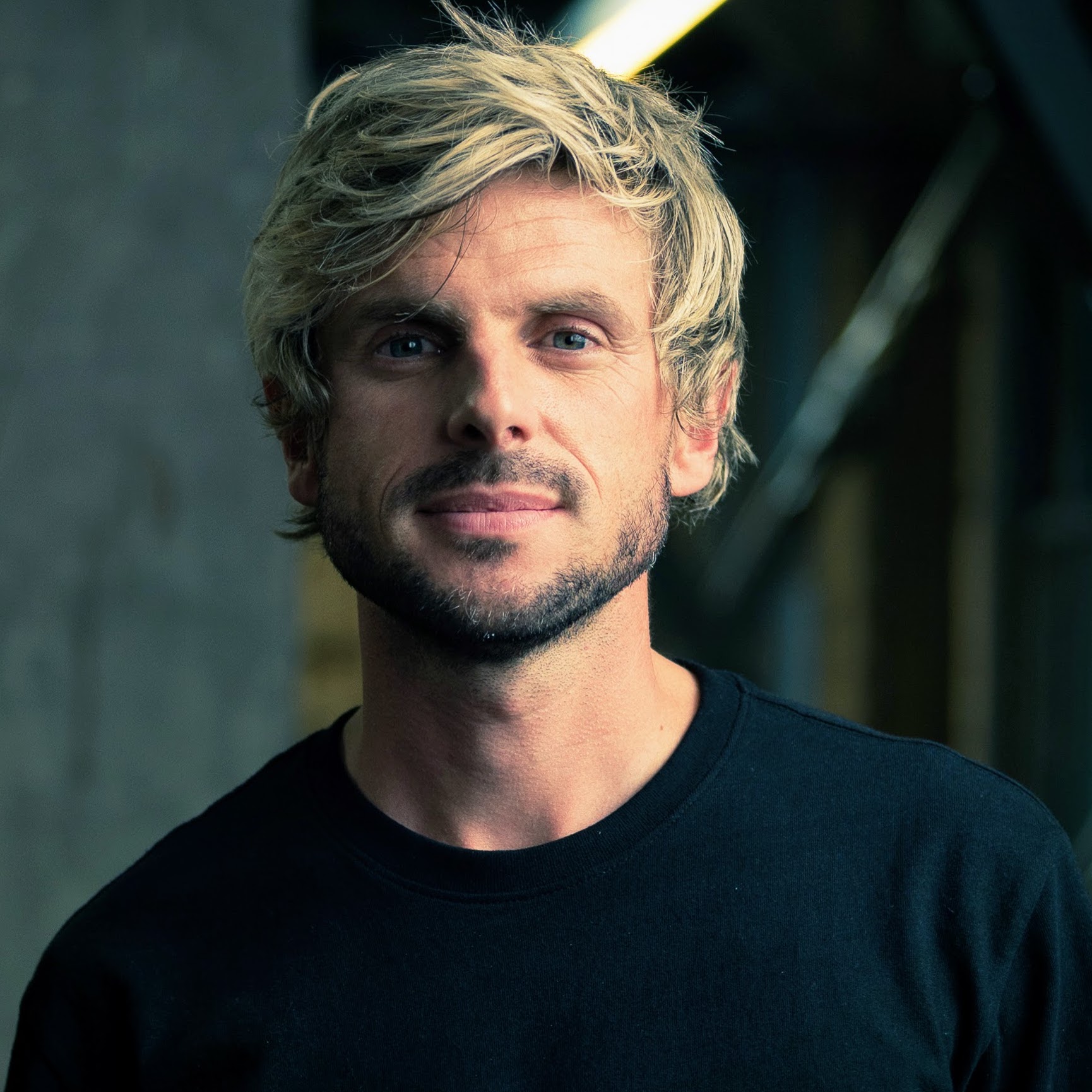 Nicolas Perony
Principal Engineer Community Solutions Unity
Nicolas Perony
Principal Engineer
Community Solutions
Unity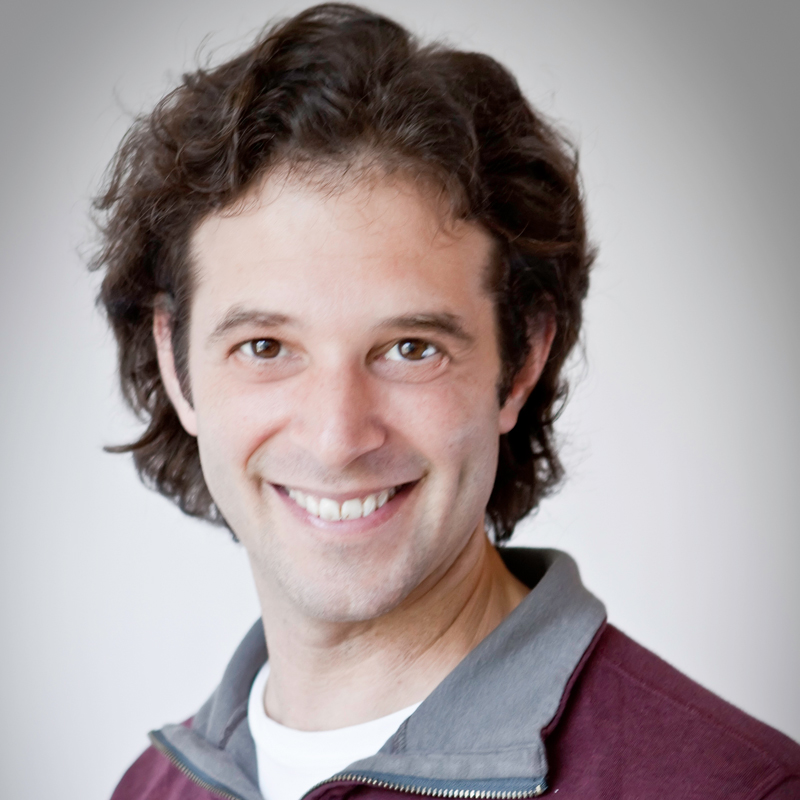 Larry Cutler
Chief Technology Officer & Co-Founder Baobab Studios
Larry Cutler
Chief Technology Officer
& Co-Founder
Baobab Studios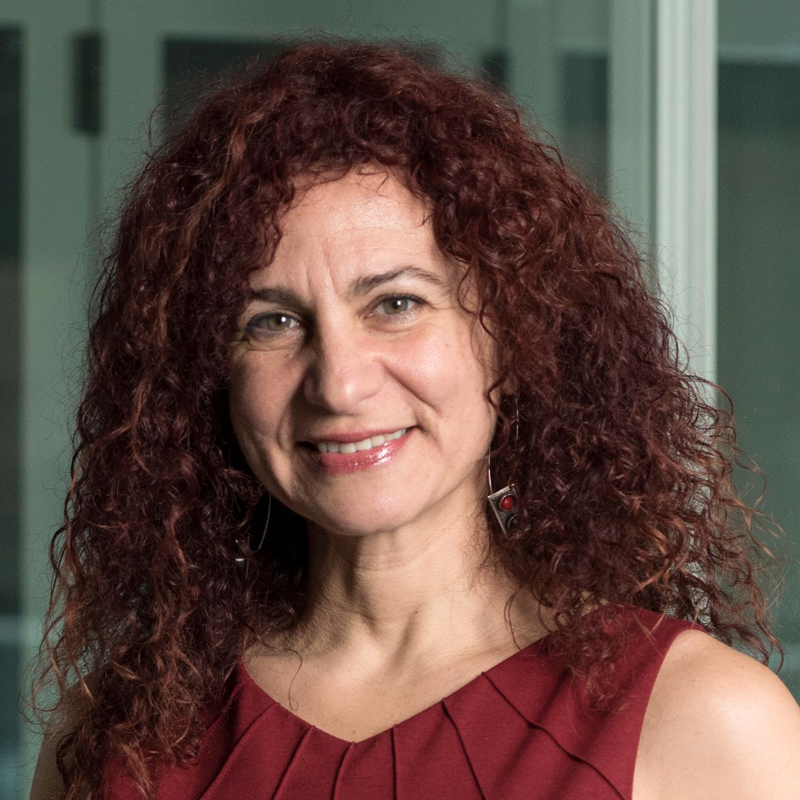 Anastasia Ailamaki
Professor of Computer Science at EPFL Co-Founder & Chief Scientific Officer at RAWLabs S.A.
Anastasia Ailamaki
Professor of Computer
Science at EPFL
Co-Founder & Chief Scientific
Officer at RAWLabs S.A.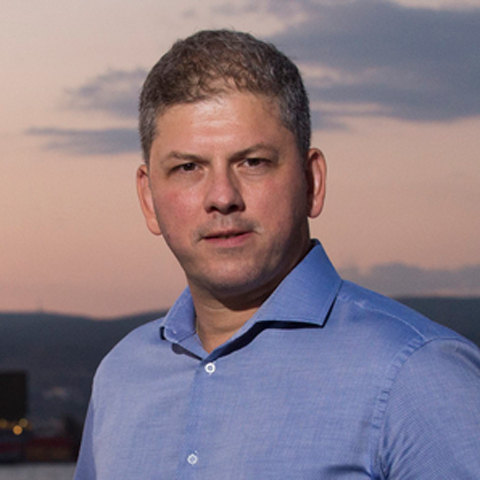 Sotiris Bantas
Founder & CEO, Centaur Analytics
Sotiris Bantas
Founder & CEO,
Centaur Analytics
One Day event
29th September | Thursday
09:00 – 18:00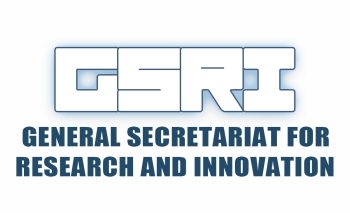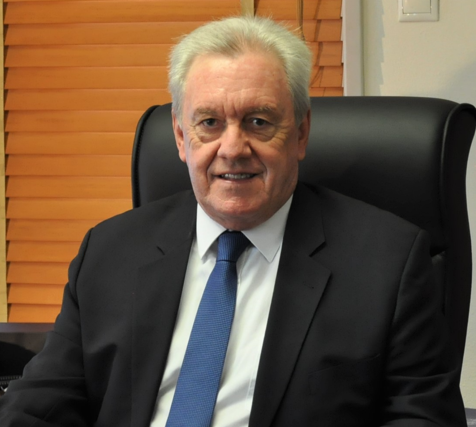 Prof. Athanasios Kyriazis
Secretary General for Research and Innovation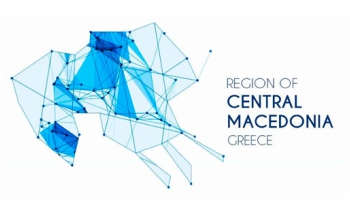 Angelos Charisteas
RTU of Digital Governance,
Region of Central Macedonia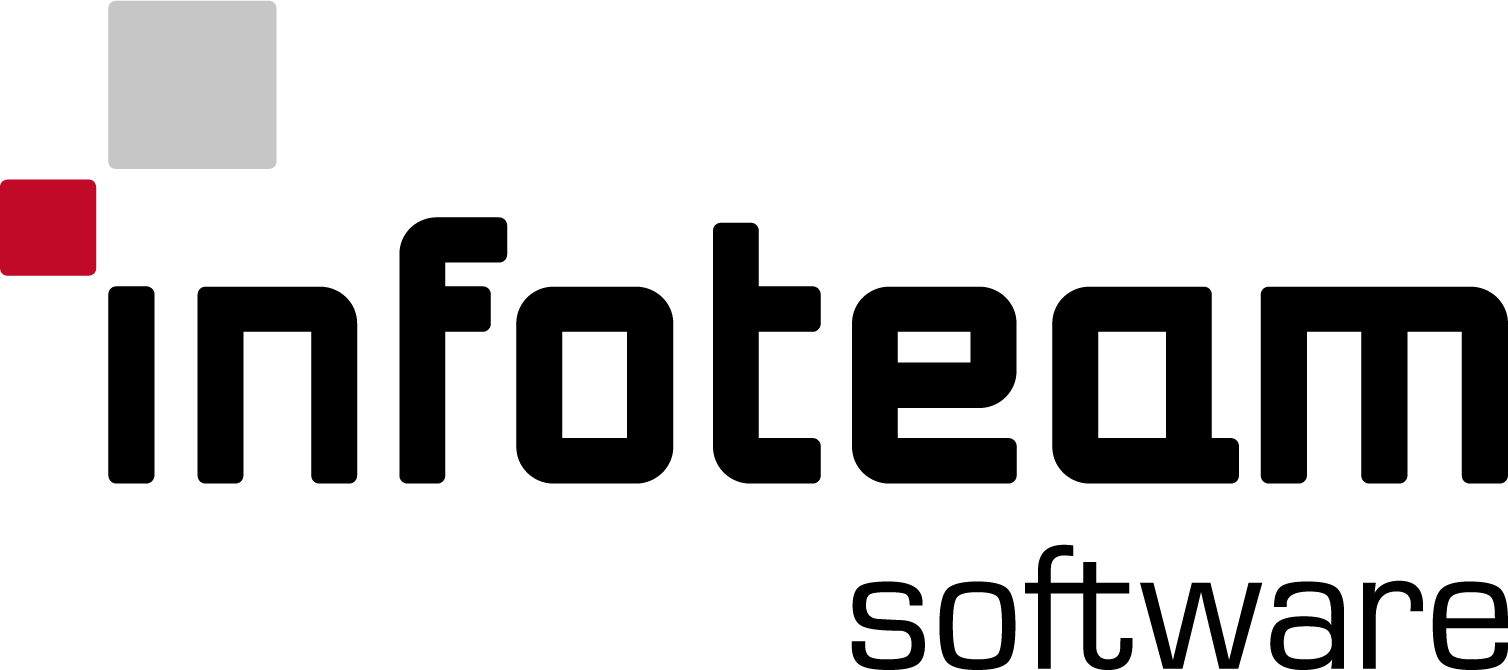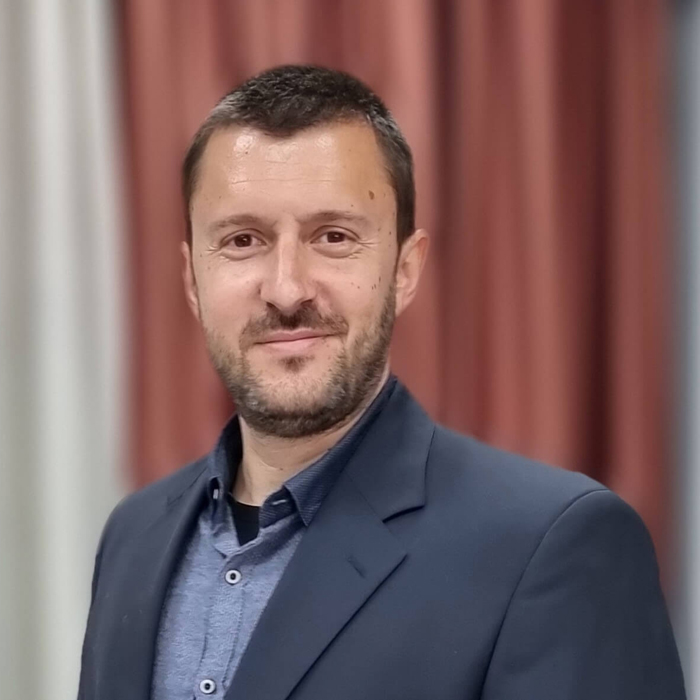 Dr. Alexis Papadimitriou
Managing Director, InfoTeam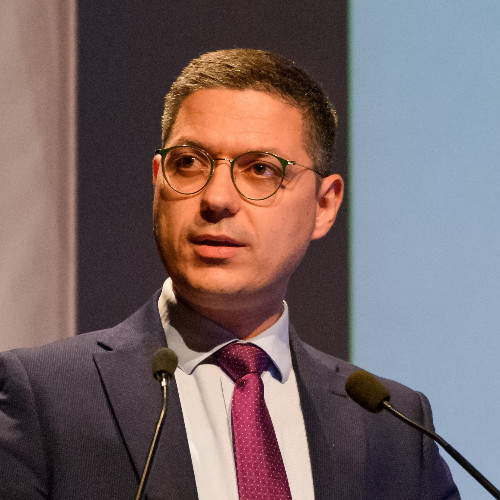 Minas Alexandros
Principal Director, Accenture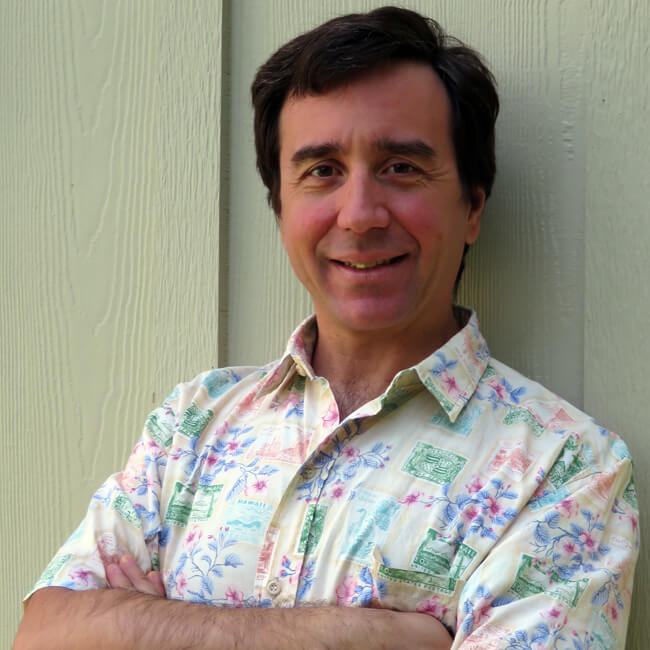 Moderator:
Apostolos "Toli" Lerios
Session 1:
From Expertise to Knowledge and from Knowledge to Value in the Entertainment Industry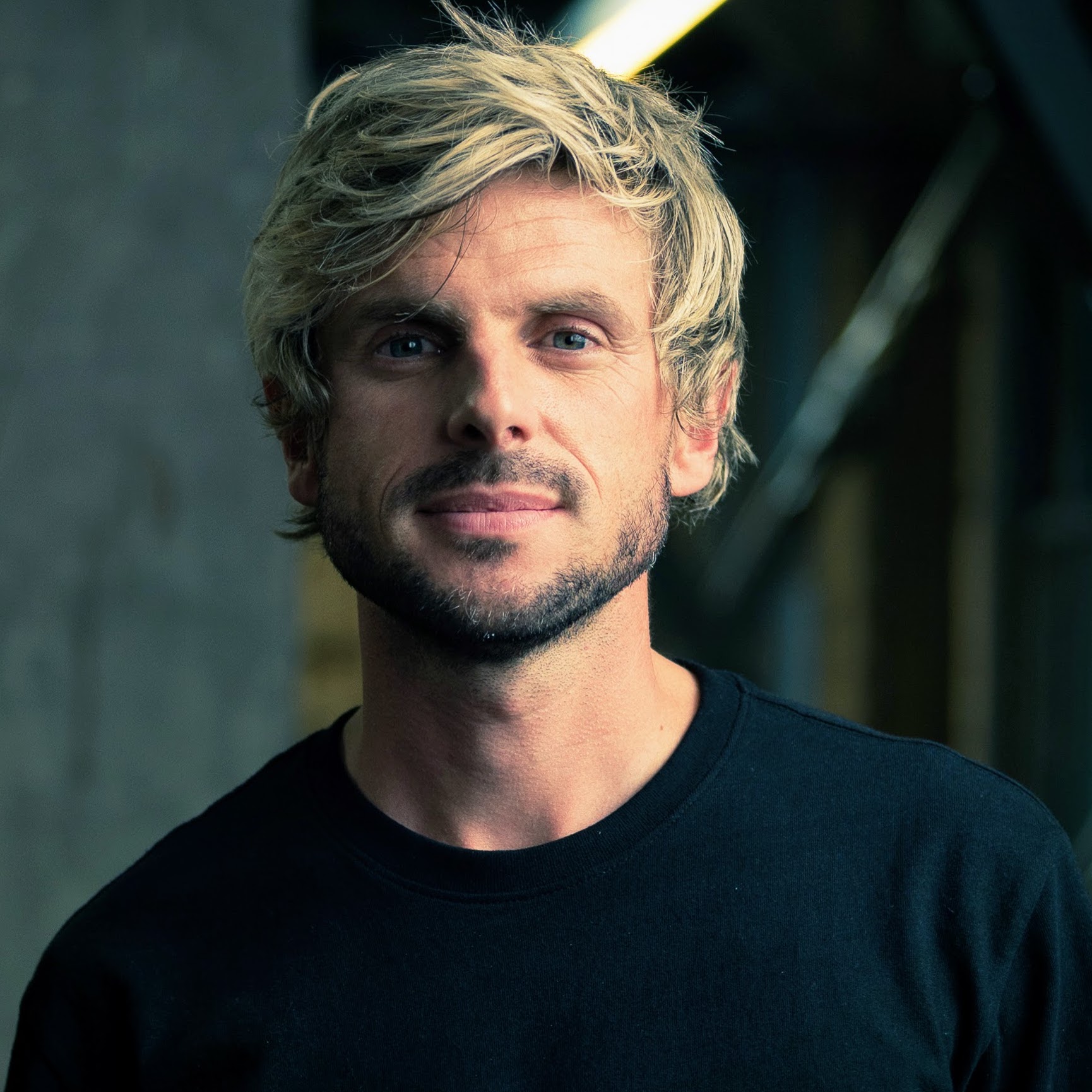 Nicolas Perony
Principal Engineer Community Solutions Unity
Prosociality in the Metaverse
Nico Perony is the founder of OTO.ai, a company recently acquired by Unity to enable safe interactions in online games. Nico is a behavioral scientist and artificial intelligence researcher with a techno-utopian bend – one of his driving passions is to enable a safe and sustainable future for humanity.
Trained as an electrical engineer and behavioral biologist, Nico Perony completed his doctoral and post-doctoral training at ETH Zurich in the study of complex social systems. He has authored highly cited publications, published 2 books, given public talks at venues including TED and TEDx, co-founded 3 companies and an NGO, and secured private and public funding for his research and ventures.
Prior to founding OTO, Nico led the AI team at Hyperloop Transportation Technologies, and held various data-oriented roles in industries ranging from blockchain to sustainability.
He is passionate about making technology a force for good, and sees AI-assisted toxicity moderation as a crucial stepping stone block towards enabling safe interactions in the metaverse.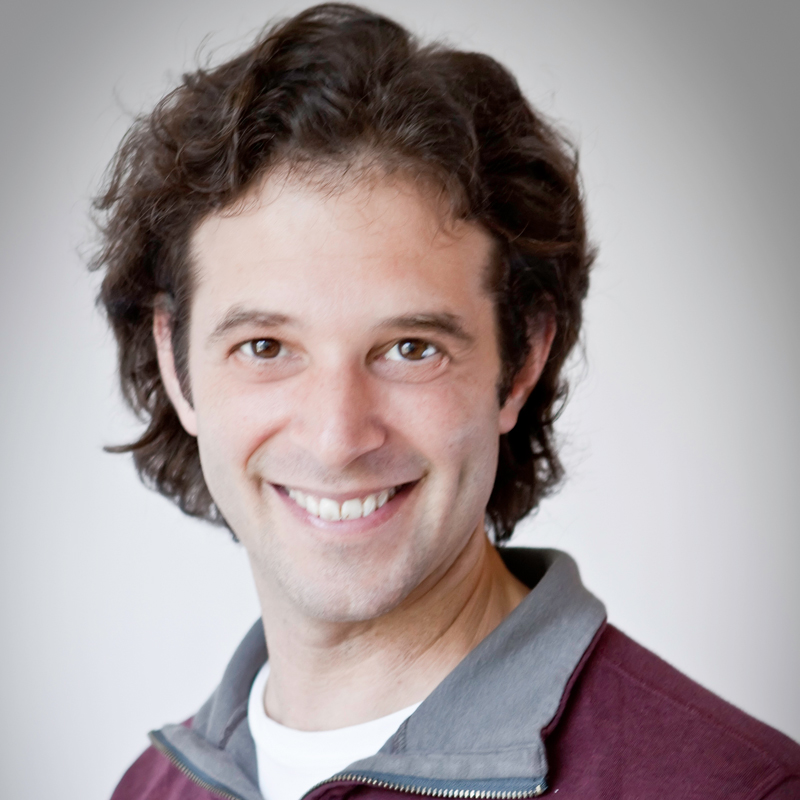 Larry Cutler
Chief Technology Officer & Co-Founder Baobab Studios
The Future of Storytelling: Making You Matter through Interactivity, Immersion, and the Metaverse
Larry Cutler is the Chief Technical Officer and Co-Founder of 9x Emmy Award winning Baobab Studios. He brings deep technical leadership over the past 20 years in the area of animation creation and development.
Larry currently serves on the Digital Imaging Technology Subcommittee for the Oscar Technical Achievement Awards. He was most recently the Vice President of Solutions at Metanautix, a big data analytics startup company (acquired by Microsoft).
Prior to that, Larry spent 10 years at DreamWorks Animation where he served as Global Head of Character Technology and held several leadership positions in the areas of character development, animation workflow, rigging, and character simulation.
Larry began his career at Pixar Animation Studios as a Technical Director on the films Monster's Inc., Toy Story 2, and A Bug's Life. Larry holds undergraduate and master's degrees in computer science from Stanford University.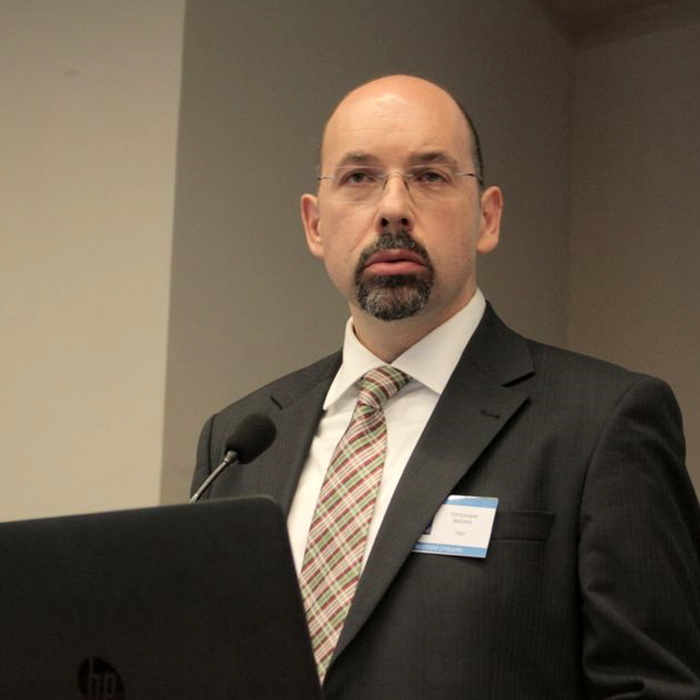 Moderator:
Vasileios Gongolidis
Session 2:
Boosting entrepreneurship through academia
and vice versa
Poster session running in parallel
Stephen Ciesinski
Private Investor and Educator
Learn while Doing: University-inspired Innovation and Entrepreneurship
Steve is founder and managing partner of Kalele Partners, an international venture capital
investment and advisory services firm.
Steve was most recently president of SRI International (formerly Stanford Research Institute), one of the world's leading independent R&D organizations, well-known for breakthrough technology-based innovations and products. Previously, he held executive positions with Applied Materials, the global manufacturer of semiconductor capital equipment; Octel Communications, the worldwide leader in voice-messaging products; and Resumix, the inventor of AI-based human capital management applications. He started his career at Procter & Gamble, was a consultant with Booz, Allen & Hamilton, and has also served as a venture capital partner with Earlybird Ventures.
Steve is on the faculty at Stanford's Graduate School of Business, teaching on leadership,
management and entrepreneurship topics.
He is past chairman of the Board of Trustees for Union College (NY) as well as The President's Cabinet at California Polytechnical University.
He and his family are founders of the Kalele Foundation, supporting organizations around the world that provide life-changing experiences for underserved children and young adults.
Steve has a BSEE and AB from Union College, and an MBA from Stanford University.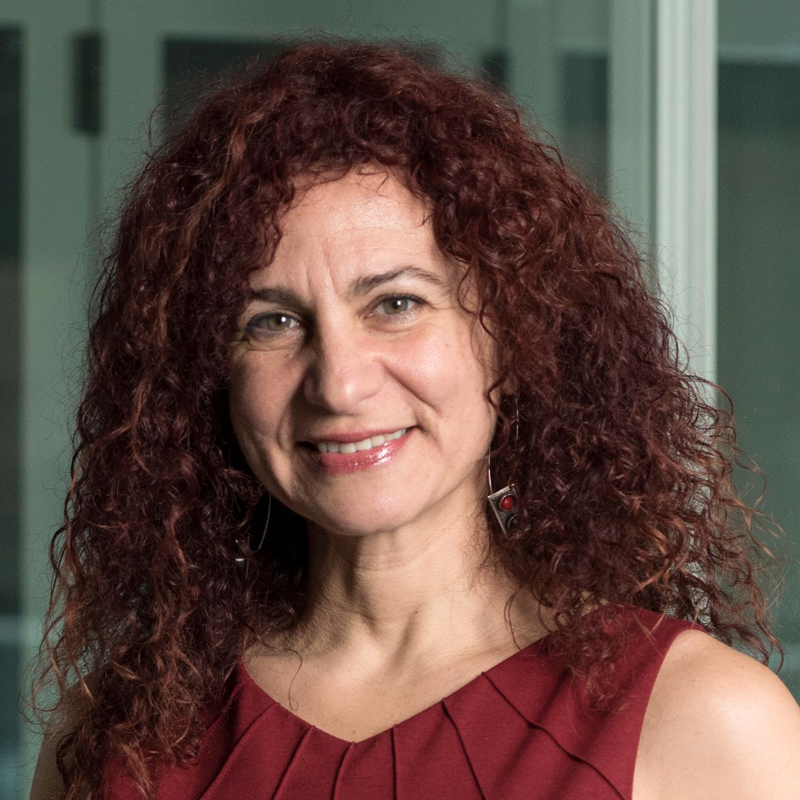 Anastasia Ailamaki
Professor of Computer Science at EPFL Co-Founder & Chief Scientific Officer at RAWLabs S.A.
From LotsOfCode to NoCode: a RAW approach to real-time intelligence
Anastasia Ailamaki is a Professor of Computer and Communication Sciences at the École Polytechnique Fédérale de Lausanne (EPFL) in Switzerland, as well as the co-founder and Chief Scientific Officer of RAW Labs SA, a Swiss company developing systems to analyze heterogeneous big data from multiple sources efficiently.
Her research interests are in designing and implementing state-of-the-art computer systems for data-intensive applications. She designs fast algorithms to support computationally-demanding scientific applications and builds data management systems to run business applications while using the capabilities of modern hardware.
Anastasia Ailamaki earned a Ph.D. in Computer Science from the University of Wisconsin-Madison in 2000. She has received the 2019 ACM SIGMOD Edgar F. Codd Innovations Award and the 2020 VLDB Women in Database Research Award.
She is also the recipient of an ERC Consolidator Award (2013), the Finmeccanica endowed chair from the Computer Science Department at Carnegie Mellon (2007), a European Young Investigator Award from the European Science Foundation (2007), an Alfred P. Sloan Research Fellowship (2005), an NSF CAREER award (2002), and ten best-paper awards in database, storage, and computer architecture conferences.
She has received the 2018 Nemitsas Prize in Computer Science by the President of Cyprus and the 2021 ARGO Innovation Award by the President of the Hellenic Republic. She is an ACM fellow, an IEEE fellow, a member of the Academia Europaea, and an elected member of the Swiss, the Belgian, the Greek, and the Cypriot National Research Councils.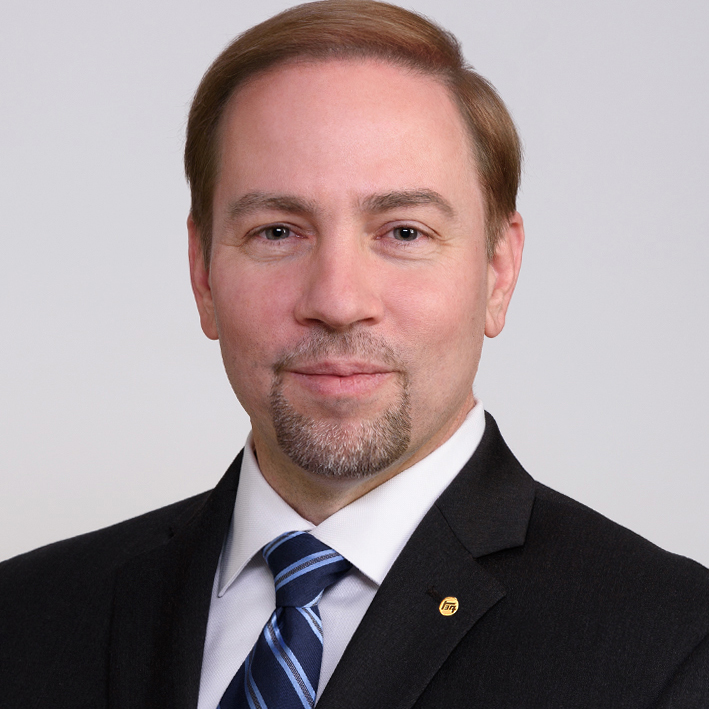 James Kuffner
Chief Executive Officer of Woven Planet Holdings, and Chief Digital Officer of Toyota Motor Corporation
Human-Centered Mobility
Dr. Kuffner is a member of the board of directors, an operating officer, chief digital officer, and in charge of Advanced R&D and Engineering Company of Toyota Motor Corporation (TMC).
Dr. Kuffner received a Ph.D. from the Stanford University Dept. of Computer Science Robotics Laboratory in 2000, and was a Japan Society for the Promotion of Science (JSPS) Postdoctoral Research Fellow at the University of Tokyo, working on software and planning algorithms for humanoid robots. He joined the faculty at Carnegie Mellon University's Robotics Institute in 2002.
Dr. Kuffner is perhaps best known as co-inventor of the Rapidly-exploring Random Tree (RRT) algorithm, which has become a key standard benchmark for robot motion planning. He has published over 125 technical papers, holds more than 50 patents, and received the Okawa Foundation Award for Young Researchers in 2007.
Dr. Kuffner was a Research Scientist and Engineering Director at Google from 2009 to 2016. Dr. Kuffner was part of the initial engineering team that built Google's self-driving car. In 2010, he introduced the term "Cloud Robotics" to describe how network-connected robots could take advantage of distributed computation and data stored in the cloud. Dr. Kuffner was appointed head of Google's Robotics division in 2014.
Dr. Kuffner joined the Toyota Research Institute (TRI) as CTO in 2016, and became a senior fellow at TMC in 2020.
Dr. Kuffner is also the Chief Executive Officer (CEO) and Representative Director at the Woven Planet Holdings, Inc. and he continues to serve as an adjunct associate professor at the Robotics Institute of Carnegie Mellon University and an executive advisor to the Toyota Research Institute (TRI).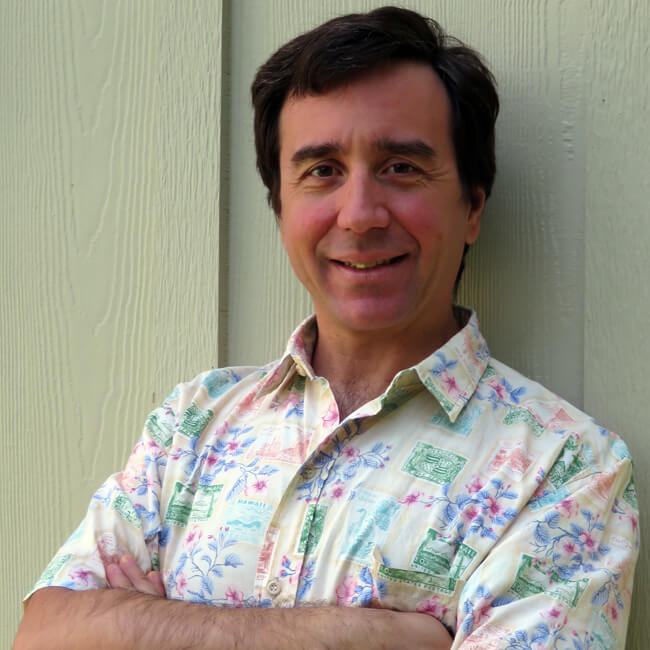 Moderator:
Apostolos "Toli" Lerios
Session 3:
Using technology to address world-wide and national challenges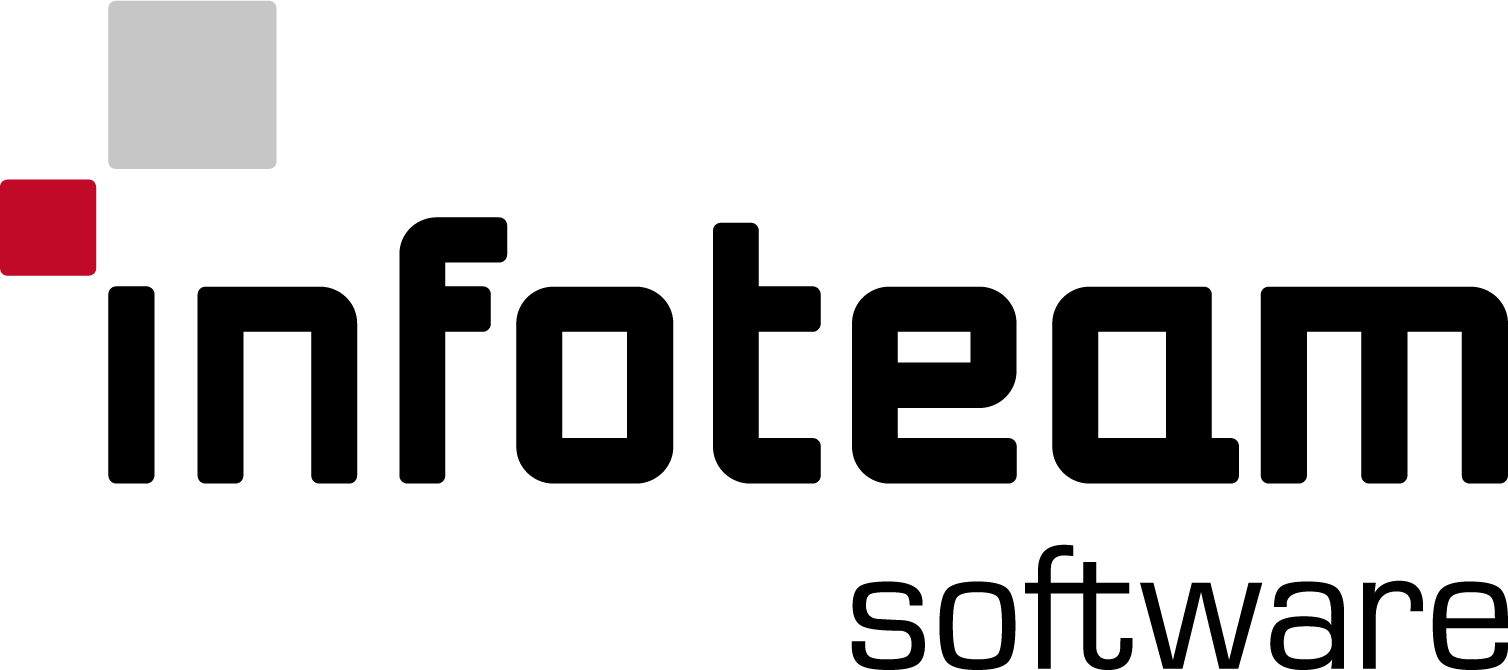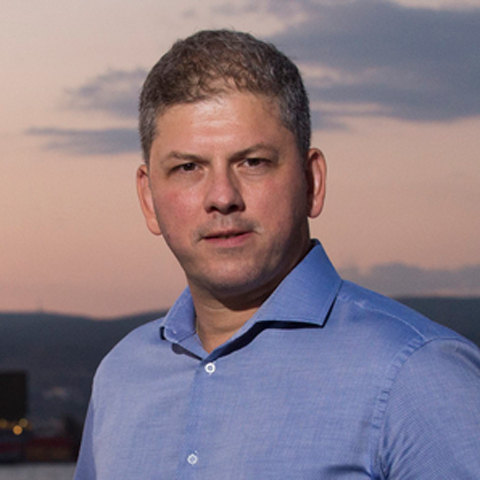 Sotiris Bantas
Founder & CEO, Centaur Analytics
How A.I. and Machine Learning enable Safer and more Abundant Food Systems
Sotiris Bantas is passionately leading Centaur's journey for supply-chain sustainability, waste reduction, and traceable quality with the Internet-of-Crops®.
An Electrical Engineer and Ph.D. from NTUA, Sotiris is experienced in bringing disruptive technologies to market, as he did for his previous company, Helic, a semiconductor design software company powering the smartphone boom which was acquired by ANSYS.
A prolific inventor, Sotiris holds several patents in areas ranging sensors, machine learning and computational techniques and has several more pending.
Using technology to address world-wide and national challenges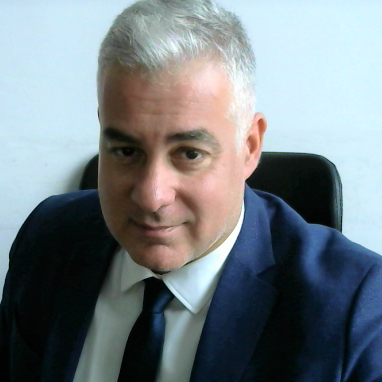 Moderator:
Konstantinos Fouskas
Session 4:
Turning investments to money: creating viable
high-tech products and companies
Poster session running in parallel
Manish Kothari
Founding Partner First Spark Ventures
What I learnt when I went from being an operator to being a VC: Insider tips and tricks
Manish Kothari, Ph.D., is the founding partner at First Spark Ventures, a deep tech venture capital firm investing in scientists globally. Previously, Manish held the role of President of SRI International – an iconic Silicon Valley research nonprofit that has developed some of the most well-recognized technologies over the last 75 years, from the vacuum tube (via its team at Sarnoff, Princeton), Intuitive Surgical, Nuance, Siri and others. He is a serial entrepreneur with a number of successful exits, primarily in the healthcare arena.
Manish received his M.S. degree and Ph.D. in biomechanical engineering from Cornell University, and was a joint post-doctoral fellow at the UC, San Francisco and UC, Berkeley.
His undergraduate degree is in Aerospace Engineering from the Indian Institute of Technology, Mumbai. He holds multiple patents and is the author or co-author of several peer-reviewed publications and book chapters.
In addition to being on a number of boards, he has combined his passion for aerospace and healthcare by serving on the Advisory Board of NASA-funded Translational Institute of Space Health (TRISH).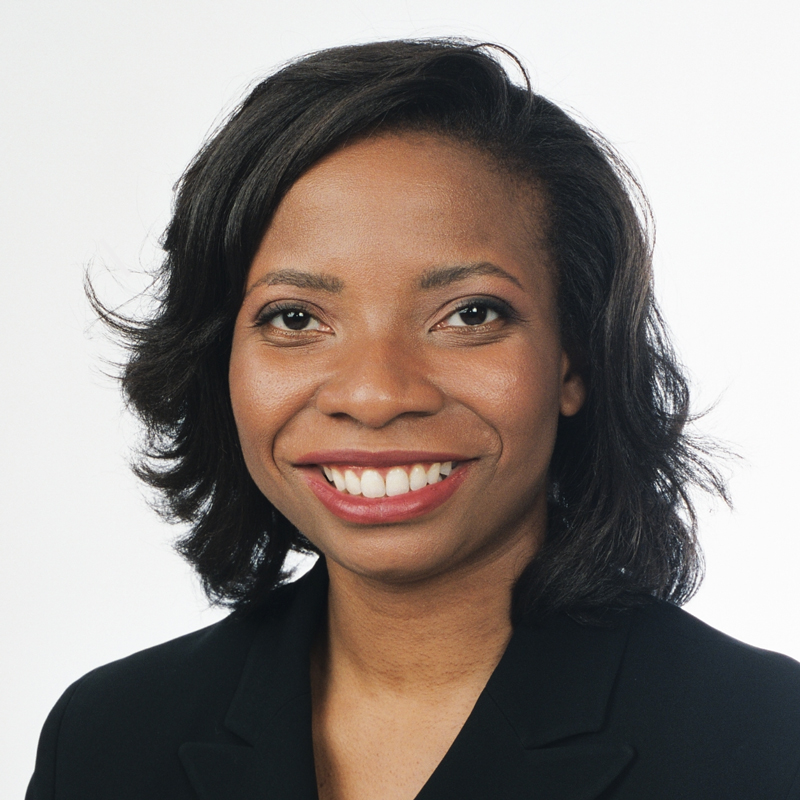 Jill Ford
Investor, Board Director, and former Head of Innovation and Entrepreneurship of the City of Detroit
Connected Systems
Jill Ford is an independent investor who is passionate about enabling people and transforming communities. She brings a wealth of experience as a venture capitalist, economic development leader, corporate business development executive, and strategist.
As Toyota Ventures' Principal and first hire, Jill focused on discovering investment opportunities in autonomous mobility, robotics, AI, and data and cloud, as well as on working closely with Toyota Ventures' portfolio companies.
Jill joined Toyota Ventures from Mayor Duggan's team at the City of Detroit, where she served as the Head of Innovation and Entrepreneurship after Detroit's bankruptcy. In Detroit, Jill attracted and grew startups and small businesses by engaging directly with entrepreneurs, uncovering gaps in Detroit's entrepreneurship ecosystem, and working with public and private sector partners to create programs, such as the Motor City Match, to fill these gaps.
Previously, Jill held global technology leadership roles, including heading Disney Mobile's worldwide distribution to mobile device manufacturers and running Motorola's global games usage. She also ran a company in Ghana that discovered, developed, and funded new entrepreneurs.
A global citizen, Jill has traveled to more than 15 countries. The relationships that she has developed within communities continue to help her to make valued connections between them.
Jill received a bachelor's degree in Computer Science from Harvard University, and a Wharton MBA in Finance and Entrepreneurial Management.
ThessWeek – Satellite Events
Organizations in Northern Greece gather all technological events taking place in Thessaloniki in a week of activities, trying to boost the city's traffic and profile.
Due to the TECHNOLOGY FORUM, the week 24 September – 2 October is all about technology, education & innovation.
Already registered events are: